How Would You Like to Know Exactly What to Eat to Build Muscle, Burn Fat, and Get Healthy…Without Starving or Stuffing Yourself Silly or Suffering Through a Strange, Overly Restrictive "Diet"?
Who Else Wants To Know
EXACTLY WHAT TO EAT TO BURN ENDLESS AMOUNTS OF FAT…
Without
Starving Yourself Or Suffering Through An Overly Restrictive"Diet"?
Are you frustrated because you're busting your butt at the gym and aren't seeing results?
MAYBE YOU'RE EVEN EATING CLEAN BUT STILL CAN'T TIP THE SCALES?
Well…if you want to lose weight each and every week…and enjoy every meal, every day…then I invite you to
keep reading.
Our Customized Meal Plans are like Google Maps to your goals;
FAST, EFFECTIVE, AND EXTREMELY EFFICIENT.
And…they are guaranteed or your money back.
We have helped more than 40,000 people to date. Men and women all over the world are seeing the results.
You see…that's all we care about!
Your results.
Your confidence.
Your breakthrough.
That's it!
This is the power of customized nutrition.
If you want to lose unwanted fat, and enjoy every meal, everyday, then our
CUSTOM MEAL PLANING SERVICE IS THE SOLUTION.
No restrictive diet, no starving, no guesswork…and no boring chicken and broccoli at every meal.
This meal plan lets you enjoy delicious filling meals while you watch the body fat simplymelt off effortlessly week-after-week.
You'll get all of our secrets…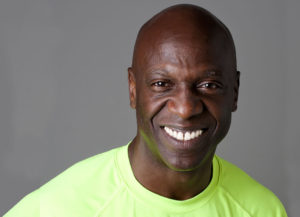 You'll eat the proper amount of calories everyday. No need to fear one macro over the other, or keeping track of your calories like most diets. On this meal plan the calories will be tailored to your fitness goals, and you'll do NO calorie counting, all while losing weight effortlessly. Your perfect macro make up will also be determined for you and your goals, so none of the calculations are your responsibility. You just need to follow the plan and enjoy the foods you love.
You will be enjoying the foods you crave, you'll even get reward meals. Restrictive diets don't work, and even the cleanest eater can be overweight due to not knowing what amount of calories they require. We cover that for you.
You'll learn that not all calories are the same and with our customized meal plans, you no longer have to fear carbs, healthy fats, or too much protein. Our nutritionists understand the importance of each macronutrient and are able to get them working in harmony for your fitness goals.
Imagine being able to enjoy your favorite carbs and still lose weight…lots of them too!
Trust me, this is the easiest way to diet and actually enjoy your results…
Hire a trainer to get you started so you don't injure yourself. Always  have fun, because if it's not fun, it's not getting done!
---
SCHEDULE YOUR FREE FITNESS CONSULTATION
 Meet with Carlfred Giles our IGETITIN Fitness Director to go over your health history & fitness goals, and discuss your personalized fitness program.